Department
of PHARMACOLOGY
Department of pharmacology is an integral part of pharmacy education programme, as it covers several aspects of New Drug Discovery and Development in collaboration with the other departments of the institute. The subjects covered in this department as a part of JNTUH syllabus for various years of B.pharm and Pharm.D are
HUMAN ANATOMY AND PHYSIOLOGY
PATHOPHYSIOLOGY
PHARMACOLOGY
CLINICAL PHAARMACY PRACTICE
HOSPITAL PHARMACY
Department of pharmacology has 2 undergraduate laboratories. The laboratories are designed and equipped with several state of art technologies including central ventilation system. The laboratories are spacious and ventilated having adequate space for students to carry out experimental work smoothly.
In the research laboratory we have various instruments essential for routine smooth conduct of experiments. Advanced instruments to facilitate the academic practical and research work which include
ACTOPHOTOMETER
ANALGESIOMETER
ROTAROD APPARATUS
PLETHYSMOGRAPH
ELECTRICAL CONVULSIOMETER
ROTATING DRUMS
ORGAN BATH
AERATORS
SCOPE OF PHARMACOLOGY
Pharmacology is a stimulating discipline which links many scientific discipline and allows for collaboration with researchers from other disciplines like biologists, toxicologists, theoreticalchemists, microbiologists, and biopharmacists in developing new drugs. One can place himself/herself in a competitive position by having strong background in pharmacology.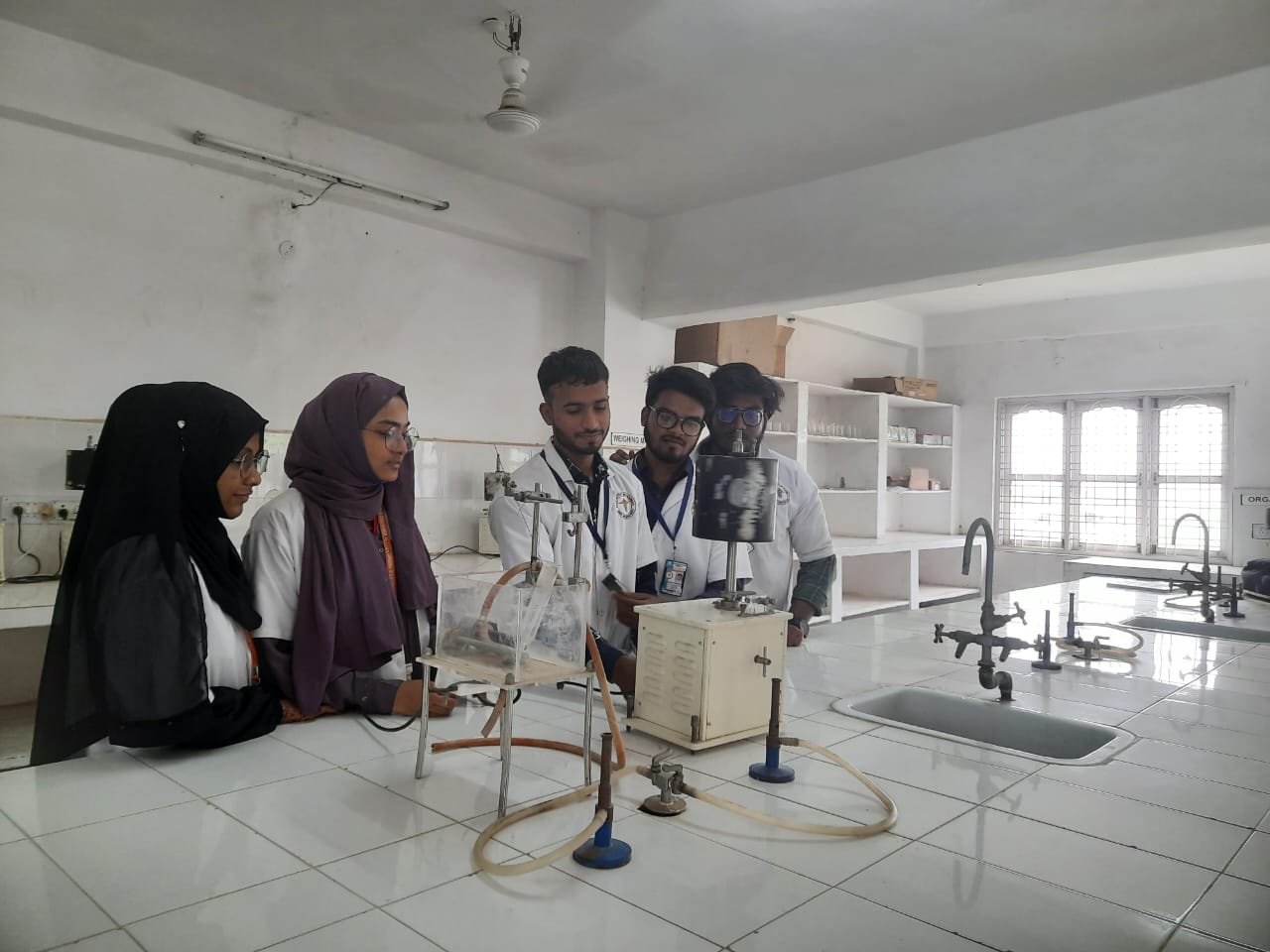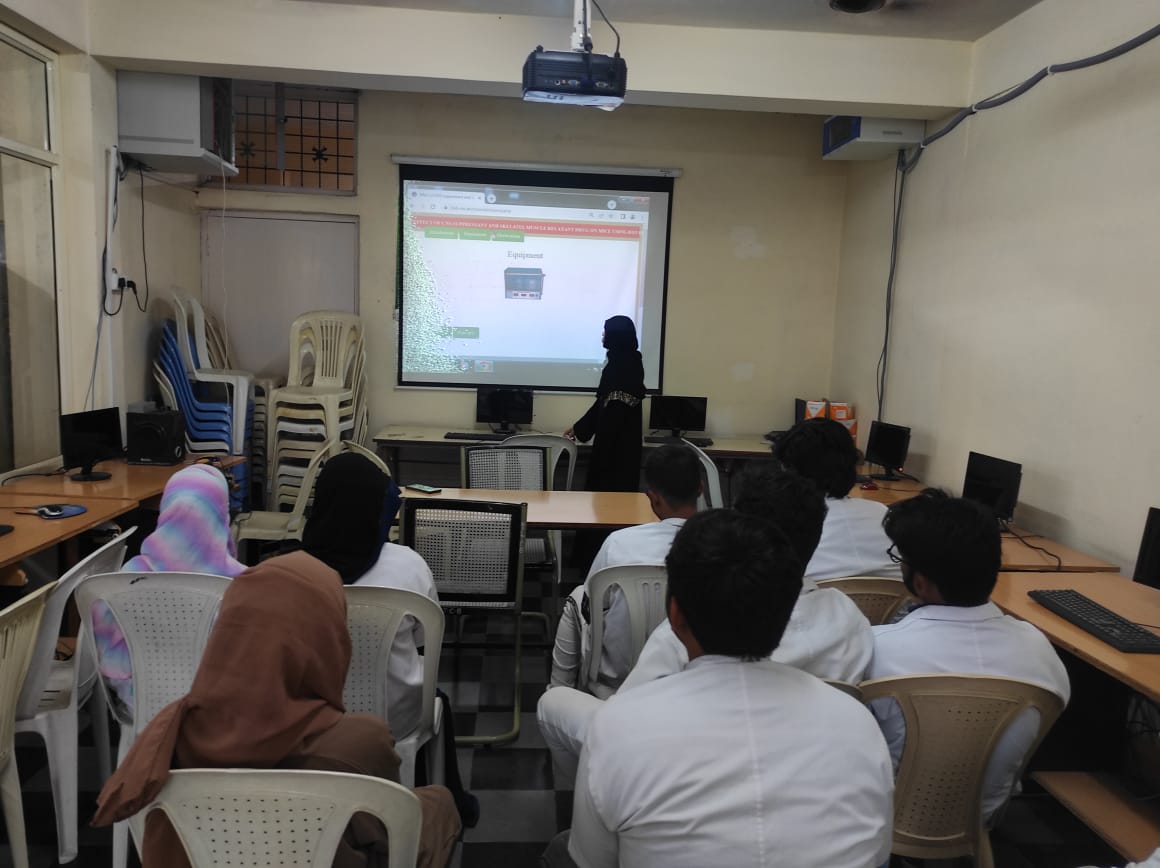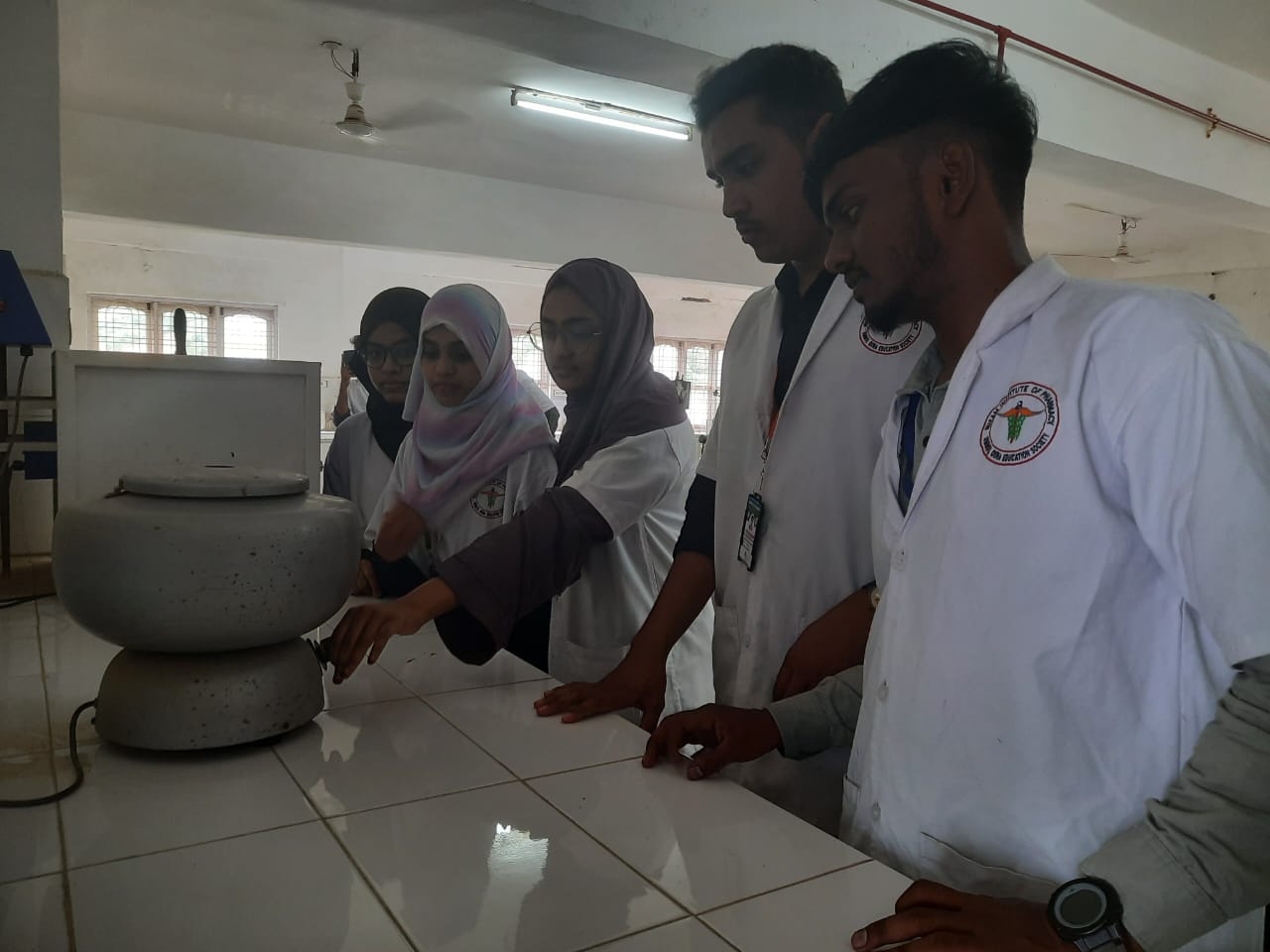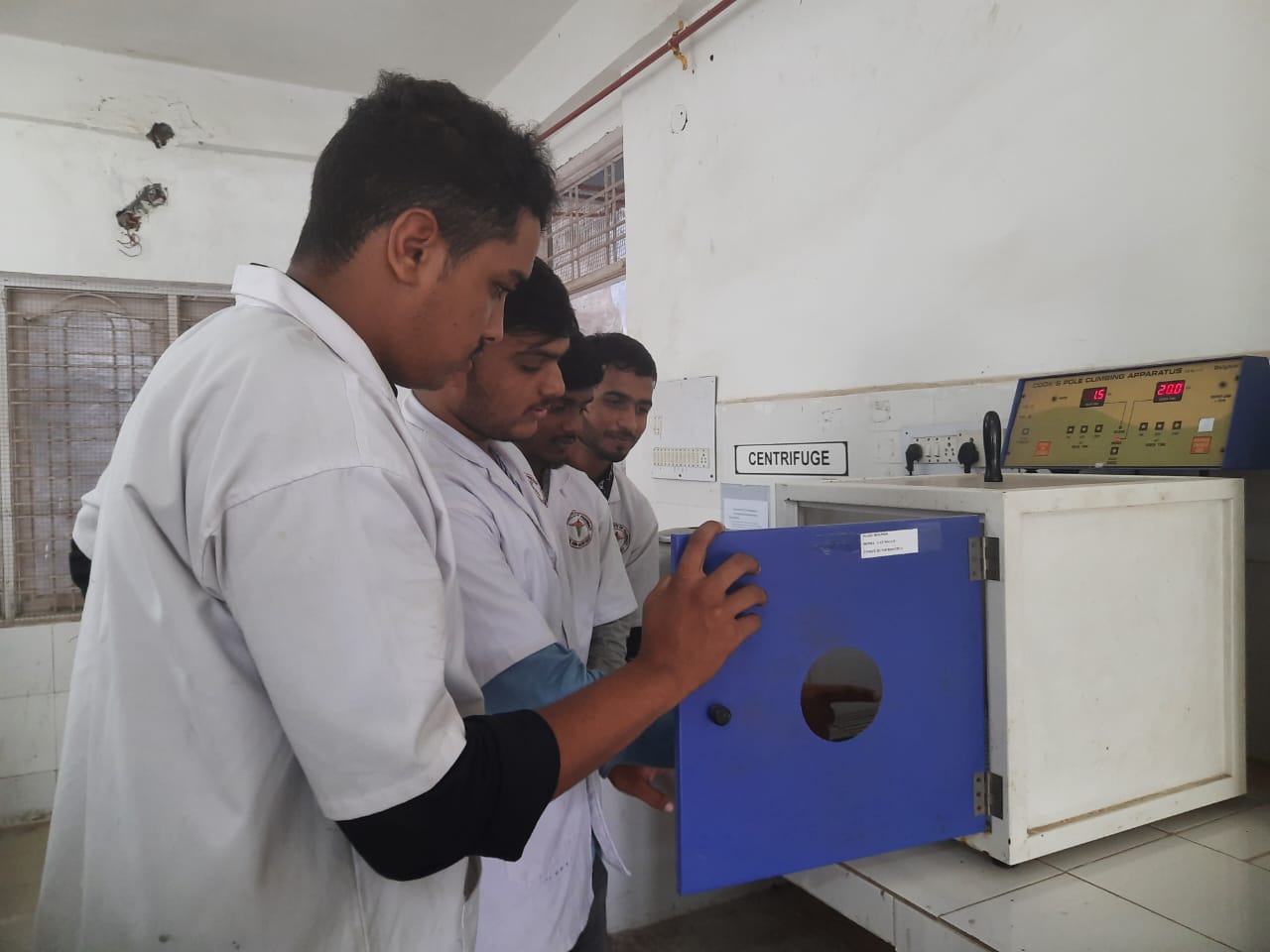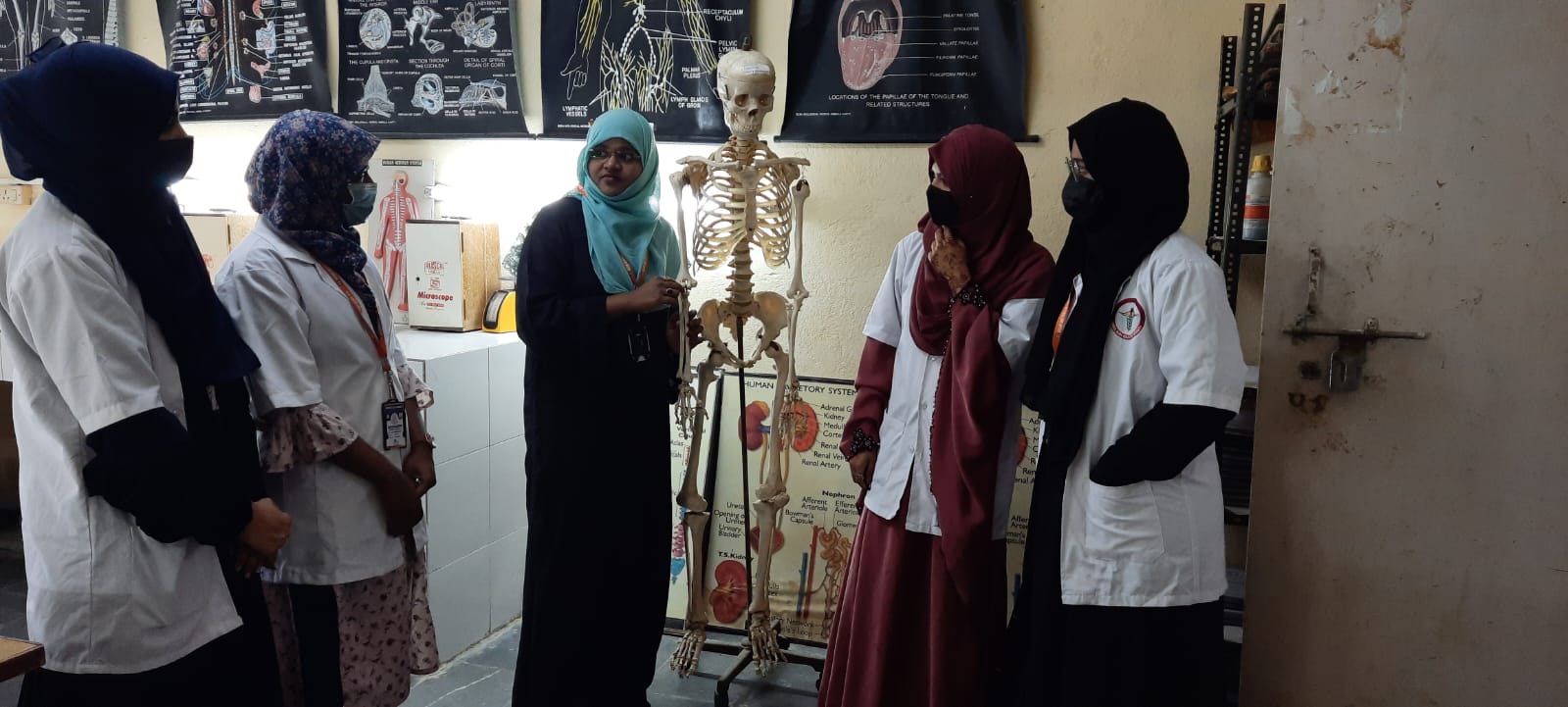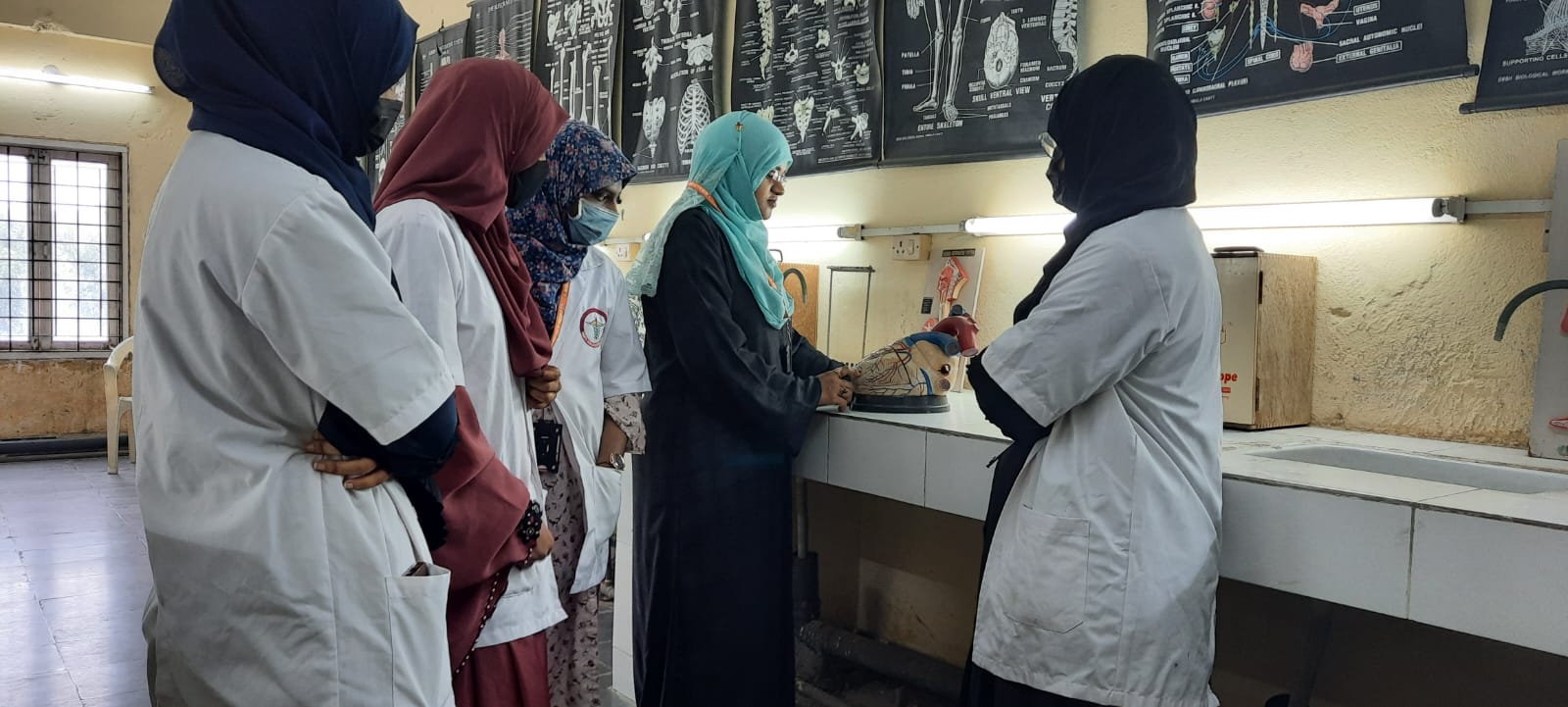 Faculty List
| | | | | | | |
| --- | --- | --- | --- | --- | --- | --- |
| S. NO | NAME OF THE TEACHING FACULTY | DESIGNATION | QUALIFICATION | JNTUH REG. NO. | DEPARTMENT | PHOTO |
| ⊙ | MS. UROOJ FATIMA | Asst. Prof. | M. Pharm | 2124-170522-133147 | Pharmacology | |
| ⊙ | MS. BEGUM AFIYA | Asst. Prof. | M. Pharm | 7741-190221-144451 | Pharmacology | |
| ⊙ | MS AFREEN BEGUM | Asst. Prof. | M PHARMA | 6371-211111-105226 | Pharmacology | |
| ⊙ | Naouf fatima | Asst. Prof. | M pharmacy | 7504-220625-124014 | Pharmacology | |
| ⊙ | MS RABIA FATIMA | Asst. Prof. | M pharmacy | 8495 220908 110807 | Pharmacology | |
| ⊙ | Afreen begum | Asst. Prof. | M pharmacy | 8241-230915-160429 | Pharmacology | |